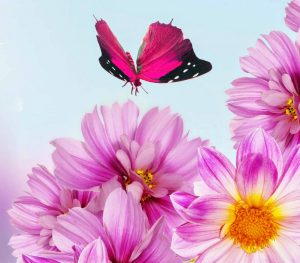 When we think of giving, we turn our thoughts to money, presents and perhaps even the gift of service.  Donating to worthwhile causes and offering the gift of our time and talents are important contributions.  How often do we consider the power of the gift of recognition – of seeing and acknowledging the unique essence and value of another person?
Giving is associated with the notion of philanthropy.  When we look to the derivation of the word, we find that philanthropy refers to the love of humanity, the love of what it means to be human for both the benefactor and the beneficiary.  What it means to be human goes beyond the surface of what we look like, what we know, and what we possess.  Expressions of our humanity are who we are.
I had a poignant experience when a friend called to tell me that she wanted me to know that she 'could see who I am.'  In that instant, her gentle and firm declaration stopped all my mental chatter.  It took a moment to take it in. 
That was probably one of the most profound gifts I have ever received!  I wonder if she realized that her willingness to look to the essence of another person's humanity (in this case, me) was the ultimate act of giving – of philanthropy. Imagine the impact of this practice!  Your relationships with your family, friends, colleagues, neighbors, clients and community could take on a new level of expression. The Jewish Philosopher, Martin Buber, affirmed that our relationship with others lives in the space between us.  It is our responsibility to keep this space clear of our assumptions and judgments so that we can freely walk across this space to experience the true essence of another.  
Tips for The Art of Philanthropy
1)  Be present.  When you are with another, whether it is offering a professional service, advice, support or bagging groceries — be there.  Make that individual feel that right in this moment, he or she is the most important person to you.  Put aside your laundry list of 'to-do's and offer your full attention.
2) Set your intention that this encounter, no matter how mundane, will be about the other person — fully.
3)  Suspend your beliefs, assumptions, expectations and judgments long enough to hear what the other person is really saying.  The act of listening is an art.
4)  Pause before you respond – don't try to finish his or her sentences so that you can more quickly say what is on your mind.
5)  Once the other person has finished speaking, check in.  Repeat back what you have heard to ensure you got it right.
6) Ask what the other person wants from you next:  Advice, support, or simply silence.
Finally, keep the space between you and others clear so that you can 'See Who They Are.'
Rhonda Latreille, MBA, CPCA
Founder & CEO
Age-Friendly Business
Quinoa Stuffed Portobellos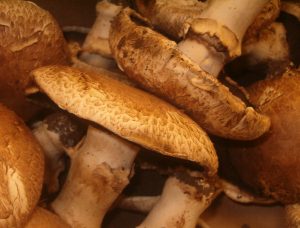 Makes 6 servings.
Ingredients – 8 portobello mushroom caps, 1 tbsp (15 mL) canola oil, 2 cloves garlic, minced, 1 tsp (5 mL) Italian herb seasoning, 1/3 cup (75 mL) quinoa, 3/4 cup (175 mL) sodium-reduced vegetable broth, 1/2 cup (125 mL) frozen soybeans (edamame), 1 vine-ripened tomato, chopped, 2 tbsp (25 mL) chopped fresh parsley, 1/4 cup (50 mL) hummus.
Directions – Remove stems from portobellos and discard. Scrape out dark gills from mushroom caps and discard. Place 6 of the mushrooms onto a small parchment paper-lined baking sheet; set aside. Chop remaining 2 mushrooms. In a small nonstick skillet heat oil over medium heat. Cook chopped mushrooms, garlic, and Italian herb seasoning for about 5 minutes or until softened. Stir in quinoa and broth. Bring to a simmer. Cover and reduce heat. Cook for about 15 minutes or until quinoa is tender. Stir in soybeans, tomato, and parsley. Cover and let stand for 2 minutes. Stir in hummus to combine. Roast mushroom caps in 400° F (200°C) oven for 5 minutes. Lift the caps to drain liquid. Spoon quinoa mixture into par-cooked mushroom caps. Return to oven for 5 minutes or until mushrooms are tender. (Vegetarian main: 3 servings. 2 Stuffed Mushrooms/serving).
Nutritional Information Per Serving (1 mushroom cap) – Calories 121, Protein 6 g, Total Fat 5 g, Saturated Fat 1, Cholesterol 0 mg, Carbohydrates 16 g, Fibre 5 g, Total sugars 3 g, Added sugars 0 g, Sodium 103 mg, Potassium 534 mg.
Recipe developed by Emily Richards, PH Ec. ©Heart and Stroke Foundation 2016.
Perception
"The spaces between the perceiver and the thing perceived can be closed with a shout of recognition."
Timothy Findley, The Wars